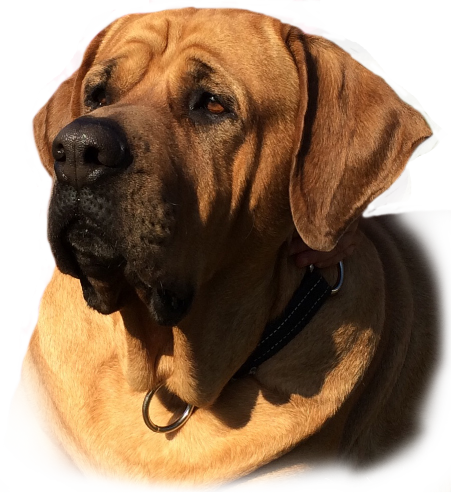 Registered: here
Date of Birth: 24.7.2010
Colour: Blonde
Weight: 65kg
Height: 71cm
DKK 1/1 , DLK 0/0
Genealogy / Pedigree:
Beautiful , strong female Tosa Inu with a dark colouring around her eyes and muzzle. High quality blonde (dark blonde / yellow) coloured fur without any markings and unnecessary excess skin. Extremely friendly towards everyone, including babies and other dogs.
She is a keen traveller, loves walks in the woods, play time and relaxing on the sofa.
To date, Miya has been to and successfully won many exhibitions around Europe.
EXHIBITION ACHIEMENTS:
Champion of Slovenia
Mediterranean winner 2013
5x CAC
2x CACIB
5x BOB
8x Excellent
2x County winner
2x Class winner


Parents:
Father: Ch.Bakushi Taikó


Mother: Ch.Deilley Diamant severu

Champion of Czech Republic
Champion of Slovakia
Best of king Bratislava 2011
Awaiting champion title D, A , PL

Champion of Czech Republic
Junior champion of beauty
4x CACJC
9x Excellent
10x Class winner
4x CAC, 2x CACIB , BOB
County winner